This is my 2014 Beer Lover's Gift Wish List which consists of things I am recommending for assorted reasons. Some I own and/or have used and some I have not. I will make it clear which is the case.
[Note: Having ordered something from this list as I constructed it over the last couple days has reminded me why I need to post this earlier if I am going to. Some of these cannot arrive before Christmas at this point but some can. There are also many other, and more appropriate, gift giving opportunities than Christmas.]
1. First up is something we bought personally from the creator at Fall Fest in Bend. We had been looking for a bottle opener that fully respects bottle caps and was ergonomic to use. Beautiful is also a definite plus.
Bottle opener by Steve J. Bonora of SJ WoodWorks  $18
It works beautifully. Here's hoping it lasts a long time.
2. BottleTrade has several things but tshirts mostly. My favorite tshirt is the Hop Medley one. But my favorite item is the His & Her Stout Glasses. Check out that while you can get one or the other, you can also get a pair in all four possible combinations of His & Hers. That's sweet and should be supported for that reason alone. I have a pair on order and maybe some as gifts too. They will arrive late for Christmas at this point but it is "the thought …."
3. Educational and reference tools abound. The Cicerone Certification Program has several useful items that any serious beer geek who is trying to improve their knowledge base should appreciate.
I have a set of the Beer Styles Profiles Card Sets and I am also in the process of completing the Road to Cicerone German Course. Either that or the new British and Irish course would help anyone wanting to know more about the styles of those countries and certainly help anyone studying to become a Certified Cicerone.
4. Sadly I cannot afford to be a member of the Master Brewers Association of the Americas but I am certified by them as a Beer Steward.  Their web store has loads of useful times from educational to entertaining and many items are on sale now until the end of the year. We have both the Flavor Wheel and the Defects Beer Wheel. We haven't had a chance to put them through their paces yet but look forward to it.
The Flavor Wheel is the official flavor wheel as developed by M.C. Meilgaard, et al. for the American Society of Brewing Chemists, the European Brewing Convention and the Master Brewers Association of the Americas.
Beer drinker, homebrewer, professional brewer, brewery worker, bartenders, etc.: all should be familiar with this tool and, more importantly, its terminology and organizational structure.
5. I have been meaning to write about Michael Kiser and his Good Beer Hunting blog/website for a good while now and just haven't managed it. Check him out. Seriously. Just leave here now and check him out. His shop is full of quality as is his writing and photography. No doubt his podcasting and events are too. I have the issues of Mash Tun and a print of the Hunter Gatherer by Andrew Wright.
I do not have a Beer Peen Hammer but "Good God!" if you'd like to get me one. Check out that post.
6. Perhaps stocking stuffers for next year: Hop-infused lollipops made from locally grown hops – cooked in small batches and hand poured LolliHOPS™ from Yakima Hop Candy. 
7. Our friend Bend Brew Daddy takes excellent, collection worthy, photos and he has a calendar out for next year. Photos of Central Oregon beers and breweries here and the Rest of the World here.
8. Beer Hunter: The Movie Michael Jackson on DVD. Is there anything else to be said? I do own and have watched this and the "special features." Worth seeing for all beer geeks; worth owning for many of us.
9. Home Brew Club Membership. A homebrew club membership could be just the thing for the budding homebrewer or someone considering it. Sara and I are members of our local club, COHO.
According to the All About Beer 2014 Beer Lover's Gift guide there is currently a promotion on AHA membership. Join or buy a gift membership (reg. $43) for $43 and get a free book.
10. Beer books.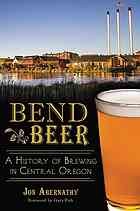 Bend beer: a history of brewing in Central OregonJon Abernathy; The History Press 2014WorldCat•LibraryThing•Google Books•BookFinder 
Our friend Jon Abernathy's Bend Beer was recently released. This is what I have had to say about it here so far.
"It is currently "the definitive" book on brewing in Central Oregon, but I know even Jon wants more answers to some things. There is more he could not fit due to space constraints. Such is book authorship."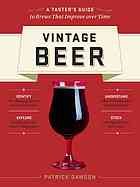 Vintage beer: a taster's guide to brews that improve over timePatrick Dawson; Storey Publishing 2014WorldCat•LibraryThing•Google Books•BookFinder
My review of Dawson's Vintage Beer.
"Vintage Beer by Dawson is an excellent introduction to cellaring beer. It is a quick read that will also bear close studying and better note-taking. Production values are high and it is well-edited."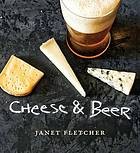 Cheese & BeerJanet Kessel Fletcher; Andrews McMeel 2013WorldCat•LibraryThing•Google Books•BookFinder 
Any fan of good cheese and beer should own, and make use of, this book. We picked up our copy from the author at a signing and tasting at the Deschutes Brewery Bend Public House.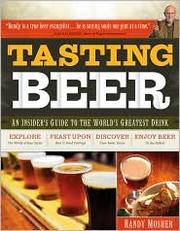 Tasting beerRandy Mosher; Storey Pub. 2009WorldCat•LibraryThing•Google Books•BookFinder 
My review of Mosher, which I consider the core book in the Beginner's Beer Library.
"Synopsis: This is an excellent introduction to beer, beer culture and history, and the tasting (not simply drinking) of beer. Highly recommended!"
11. Magazine subscription. All About Beer and Beer Advocate are probably the two leading beer magazines in the US. Both are worth reading regularly if you like to keep up on what's happening in the wider world than your own backyard. I subscribe to both.
12. Spiegelau glasses. We have one of the IPA glasses which we got as swag at a Sierra Nevada tasting at Broken Top Bottle Shop and Ale Cafe. It does lovely things for the aromas of hop forward beers. That is enough to affect, and improve, the overall taste of these beers. It is not a massive contribution but it works. The glass itself is fragile and hard-to-clean (I handwash my glasses) but I haven't broken it yet.
I would definitely like to try the new stout glass. [Link found via 2014 All About Beer guide but was well aware of the glass' existence.]
13. $300 Yeti Hopper 30 cooler. OK. Honestly. I have no experience of this or any other Yeti coolers but having looked at their website I definitely want one! This could be most useful when buying beers on road trips to get them home at reasonably stable temps. It certainly could have many uses but that would be our most likely use case.
14. For other ideas see the following (some items on my list came from these):
All About Beer 2014 Beer Lover's Gift Guide. As I said, got a few ideas and a few links from here.
10 Gifts for the Serious Homebrewer from The New School. There are some seriously useful items on this list. I won't waste your time and point you at the 1st part as it was mostly (80-ish%) stupid products. I'm hoping their upcoming 3rd list is better.
There you have it: my most recent list of ideas for gifts for beer lovers. There is always my Beginner's Beer Library page for ideas as it evolves. No promises on how quickly that is, though.